On March 18, 2009, the 2009′China-Japan Bio-forum of Regenerative Medicine and Related Technology was held in Shanghai. The conference was jointly organized by Shanghai Institute of Ceramics, Chinese Academy of Sciences, Tokyo Institute of Technology, Bio-system Medical Technology (shanghai) Co.,Ltd. and Shanghai Zhangjiang East Area Hi-Tech United Development Co.,Ltd. Professor Jiang Chang from Shanghai Institute of Ceramics, Chinese Academy of Sciences and Professor Toshihiro Akaike from Tokyo Institute of Technology were the chairmen of the Forum.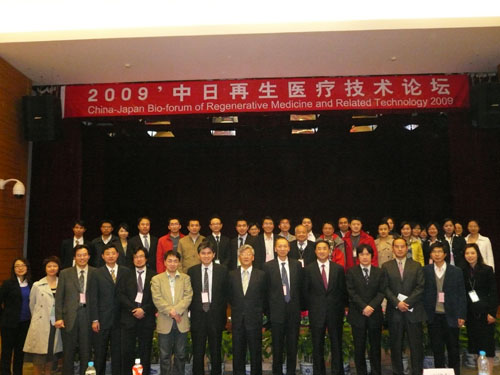 More than 100 research scientists and students from nearly 40 different scientific research institutes, universities and biotech companies attended this Bio-forum. About 24 experts form Japan and China took part in this conference and exchanged their latest research achievements. The lectures covered clinical medicine, pharmaceutical sciences, basic biology, developmental engineering, and biomaterial engineering.
  In this bio-forum, the latest progress of regenerative medical technology was exchanged and the domestic and international academic interchange was promoted, which will push forward the further development of scientific research on regenerative medical technology.