On January 12th 2016, the review meeting and award ceremony of Shell Award for Excellence in Energy Research and Innovation were held in SARI. Five PhD students participating in the Frontier Science Programme from SARI, ShanghaiTech University and Shanghai Institute of Applied Physics got the first Award, with the other five students from Institute of Coal Chemistry and SARI received excellent award.
The Award jury is composed of experts from Shell headed by Mr. Gerald Schotman, Managing Director NAM and Dr. Alexander VAN DER MADE, senior principal scientist of future energy technologies and winner of 2016 CAS President's International Fellowship (PIFI) for Visiting Scientists.
The Award Ceremony was hosted by Vice President Sun Yuhan of SARI, witnessed by leadership from Shell and SARI, as well as representatives from Dutch Consul General in Shanghai.
"I wanted to thank Shell for setting up the award to inspire young students, which will help them a lot for their future career. And congratulations to all the students for your excellent research!" said President Feng Songlin of SARI on the Award Ceremony. Mr. Gerald Schotman presented the award and encouraged the students to keep their hard work on frontier research in respective areas.
SARI and Shell have forged a strategic partnership regarding frontier Science Programme since 2012 and Shell Award for Excellence in Energy Research and Innovation is set up to stimulate and reward excellence in innovation and scientific exploration by Chinese PhD students in the frontier sciences in 2015. The Excellence Award will be supported by Shell annually.
After the ceremony, Mr. Schotman gave an academic lecture, sharing his experience and perspectives on future energy with young scientists and students of SARI and ShanghaiTech.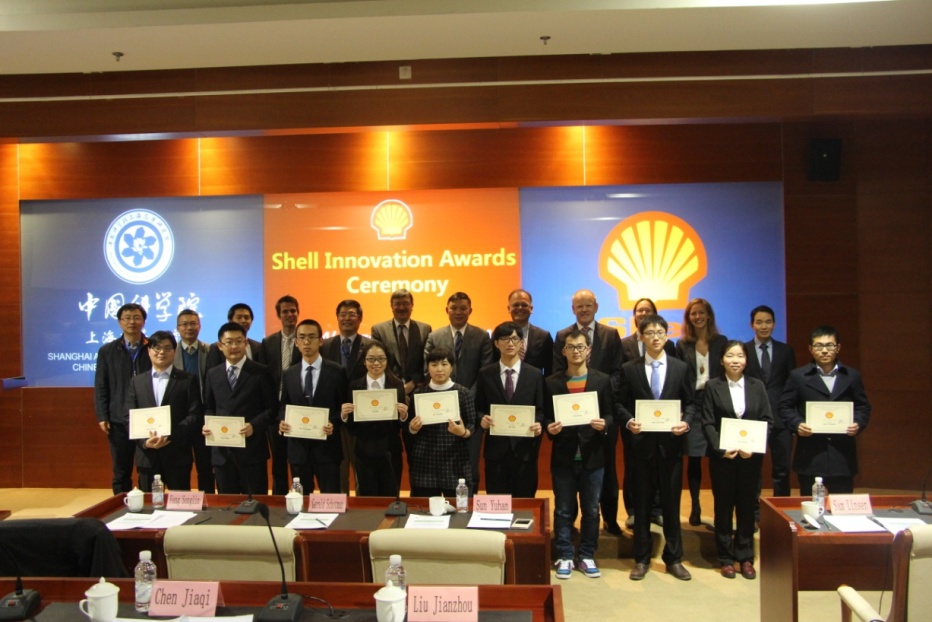 Group Photo of Award Ceremony (image by SARI)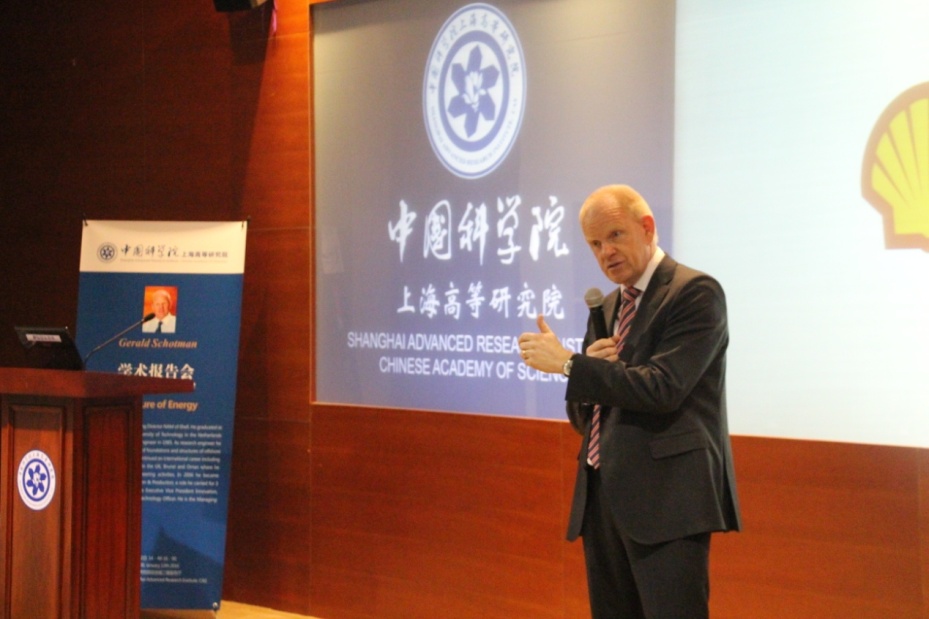 Academic Lecture by Mr. Gerald Schotman(image by SARI)