"2016 Shanghai Symposium on Lipid Metabolism and Related Diseases & 8th Biannual Meeting of International HNE-Club (Shanghai Lipid 2016)" was held in Shanghai on September 17-18, 2016.
This conference brought together over 150 researchers, scientists and clinical practitioners from academia, clinics, and industry to present cutting-edge research ranging from basics to population-based and clinical studies on lipid metabolism and related diseases.
The scientific program of Shanghai Lipid 2016 included two keynote lectures (Dr. Ned PORTER from Vanderbilt University and Dr. Etsuo NIKI from Japan), 23 invited talks, a poster session, and three workshops on state-of-the-art lipidomic techniques by the industrial sponsors.
The keynote and invited speakers represented the well-established investigators and rising stars in the field of lipid metabolism in China and abroad. The poster session featured most recent progress from graduate students, postdocs, and junior faculty members in China.
Poster awards were selected based on the scientific merit, presentation, and questions by a group of senior investigators. Ms. ZHONG Huiqin and TANG Juan from Institute for Nutritional Sciences (INS), Shanghai Institutes for Biological Sciences (SIBS), Chinese Academy of Sciences (CAS) were selected as the 1st place winners for the poster presentation with several other students recognized for 2nd and 3rd place winners.
This conference provided participants with an opportunity for valuable scientific discussions, initiating new research collaborations and friendship.
The conference was chaired and hosted by Professor Huiyong YIN from Institute for Nutritional Sciences (INS),SIBS, CAS and sponsored by INS, Chinese Nutrition Society for Basic Nutrition Research, Chinese Society for Free Radical Biology and Medicine, and International Society for Free Radical Research-HNE Club. The International Organizing Committee was chaired by the president of HNE-Club, Dr. Neven ZARKOVIC from Croatia.
Shanghai Lipid 2016 was financially supported by Unilever, Sciex, ThermoFisher Scientific, and Waters. Enormous contributions were made by the members of the Organizing Committee, students from YIN Laboratory, and colleagues at INS in organizing this conference.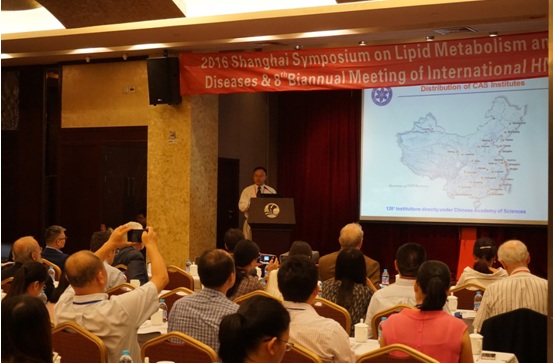 Prof. Huiyong YIN chairs the conference.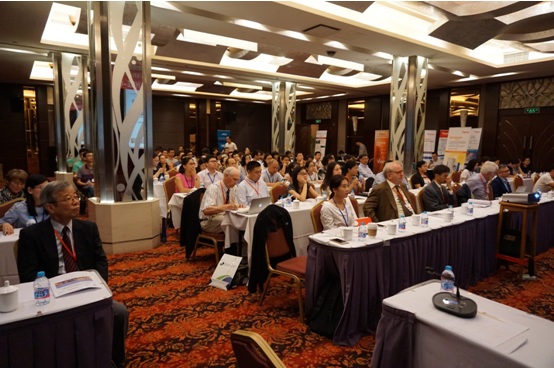 Conference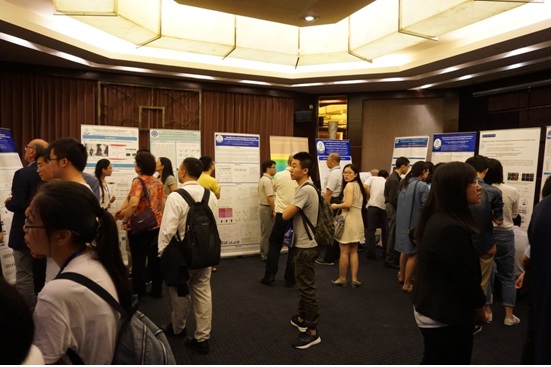 Poster Session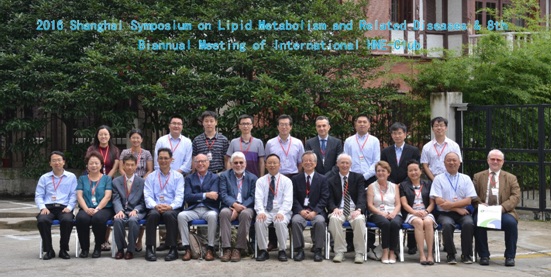 Group Photo