Sino-German Symposium on RNA Biology: from Big Data and Structure to Novel Mechanisms was held in Shanghai on November 5 to 7, 2017. The symposium covered a broad range of topics related to RNA biology in four sessions:RNA processing and global regulation, and human health; Post-transcriptional regulation/RNA processing; RNA-protein machines: structural and functional insight; and Non-coding RNAs: identification, processing and functions.
34 speakers gave scientific talks on their latest research, including Prof. SHI Yigong, vice president of Tsinghua University, to deliver a keynote talk on "Lessons Learned from Spliceosome Structures". More than 100 audience members attended the meeting.
23 speakers are from Chinese institutions, including several institutes of CAS, Tsinghua University, Peking University, Fudan University, Zhejiang University and Xiamen University, etc. 11 speakers are from German institutions, such as Justus-Liebig-University of Giessen, University of Goettingen, University of Würzburg, FU Berlin and Technical University of Munich, etc.
The symposium was organized by the CAS-MPG Partner Institute for Computational Biology (PICB) and the CAS Key Laboratory of Computational Biology. The co-chairs were Prof. WANG Zefeng, managing director of PICB, and Prof. Albrecht BINDEREIF from the Justus-Liebig-University of Giessen, Germany.
Taking the exchanges and collaboration initiated from 1974 between Chinese Academy of Sciences (CAS) and Max Planck Society (MPG) as an example, Prof. WANG Zefeng presented long-term collaboration and friendship between Chinese and German scientists. He highlighted the close links between the RNA communities in China and Germany, as exemplified by several speakers' stories. When recalling the First Sino-German Symposium on RNA Biology held in Rauischholzhausen, Germany in 2016, he said, "That meeting was all about science and friendship." "I hope we can continue the tradition of science and friendship in the Shanghai symposium," he added.
Prof. Albrecht BINDEREIF thanked the hard work of the local organizers and expected scientists across both countries could share their expertise and establish fruitful collaborations through the symposium.
RNA biology has become an emerging field of great general interest over the last decade, in particular through the discovery of diverse classes of non-coding RNAs and high resolution structure of RNA-protein complexes that provide new insight on diverse regulatory functions of RNAs. It also became clear that misregulation of RNA-based networks often causes human diseases, and thus targeting RNA-related pathways provide new therapeutic potentials. To gain functional insight in the RNA world and its relevance for human disease will depend on interdisciplinary collaborations, combining classical RNA biochemistry and biophysics with state-of-the-art approaches of RNA-dedicated bioinformatics and systems biology.
The symposium provided a forum for Chinese and German scientists to share their work, to discuss novel ideas and to promote collaborations in the emerging fields of RNA biology. It also cultivated and extended personal friendship among RNA-biology researchers.
The Sino-German Center for Research Promotion (SGC) sponsored the symposium. SGC is a research funding institution based in Beijing, established as a joint venture by the Deutsche Forschungsgemeinschaft (German Research Foundation, DFG) and the National Natural Science Foundation of China (NSFC). It aims to promote scientific cooperation between Germany and China with a focus on the natural sciences, life sciences, engineering sciences and management sciences.
PICB, the organizer of the symposium, was co-established by CAS and MPG in 2005. PICB is dedicated to current topics in the biosciences with a particular focus on computational biology, with an overarching research goal to understand and interpret the principle of life using mathematic language. Currently there are about 200 members in PICB, including faculty, staff, graduate students and postdoctoral fellows.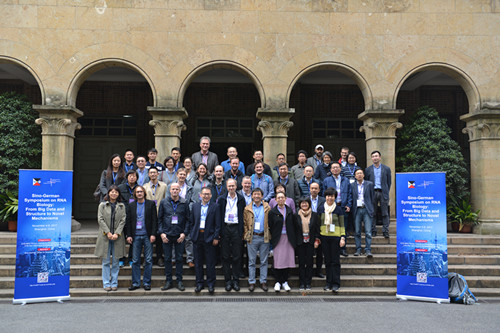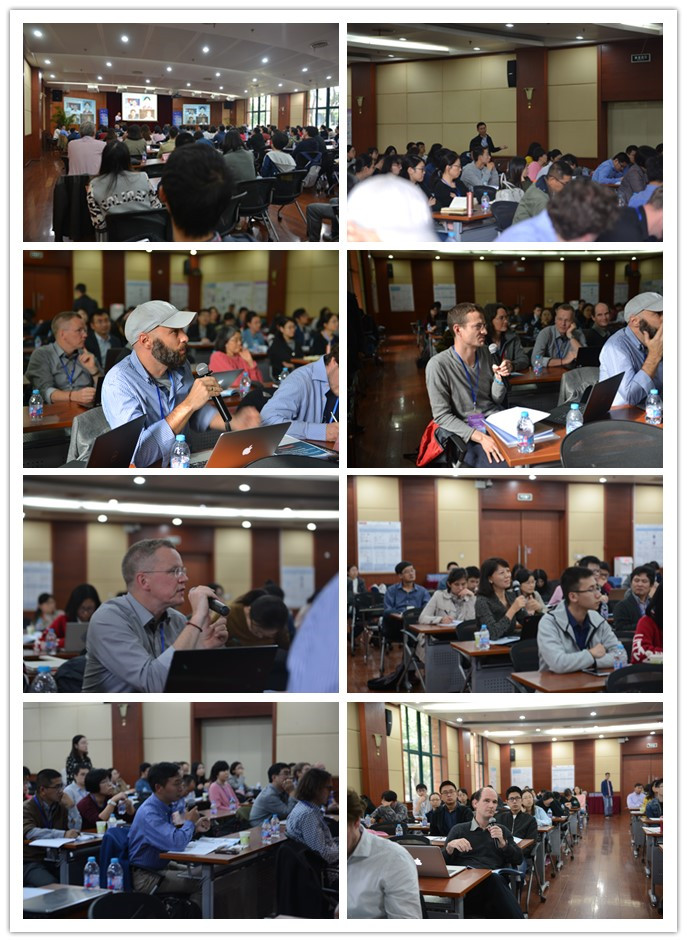 Interactions of Speakers and Audience