Shanghai Advanced Research Institute (SARI) and Shell Global Solutions International B.V. (Shell) signed a Strategic Cooperation Agreement on April 6, 2016 in Shanghai to continue the frontier science collaboration. The two parties will continue the work on providing solutions for future energy security by combining research, education and industry.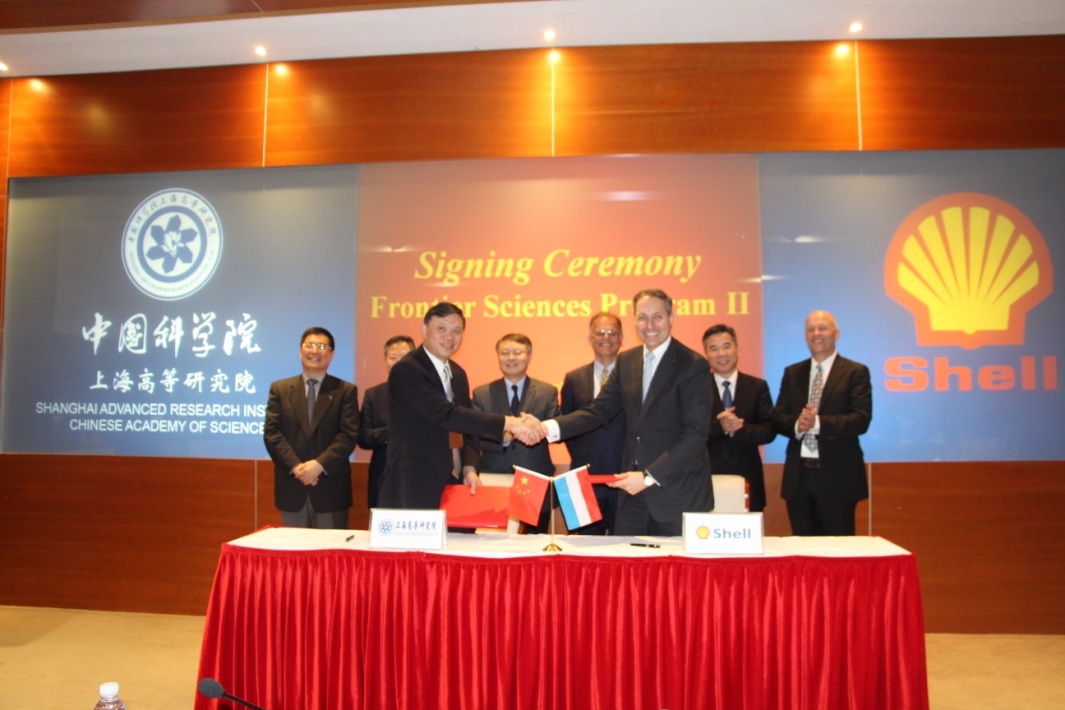 President of SARI and Shell CTO signed the Strategic Cooperation Agreement (Image by SARI)
Under the agreement, Shell will continue to provide funding to support SARI and certain institutes and universities of CAS in energy and environment frontier technology focus areas such as Hybrid Energy Systems, Carbon Capture and Utilization or Storage, and New Materials.
The partnership started in April 2012. Under the Phase I Agreement, around 30 projects from 6 CAS institutes and universities in Shanghai, Beijing, Shanxi and Wuhan were funded, among which the project CO2 dry reforming and 1st generation of mixed alcohol synthesis from syngas have gone into demo stage successfully and won silver award in the 17th China International Industry Fair in 2015.
"The flexible platform Shell and SARI established, which puts both public property and market into consideration, will help to realize the sharing of science and technology resources and promote innovation synergy," remarked Mr. Fu Guoqing, chief technology officer of Science and Technology Commission of Shanghai Municipality. "Shell-SARI cooperation mode is well practicing the interactive and joint action mechanism of industry-university-research institution, and is surely echoing the construction of Zhangjiang Science and Technology City in Pudong," remarked confidently by Mr. Zhu Zhiyuan, President of CAS Shanghai Branch.